Woodland partners with a number of nonprofits locally and beyond -- our scope of outreach includes:
CROP Walk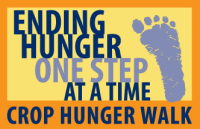 CROP Hunger Walks are community-wide events sponsored by Church World Service and organized by local congregations or groups to raise funds to end hunger at home and around the world.
God's Pantry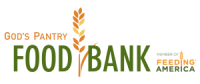 God's Pantry (member of Feeding America) collects non-perishable food items to fight hunger in our community. Please consider bringing in non-perishable food items as part of your Sunday offering.
HOPE Mobile Outreach Program
Each Monday we provide 40 individually wrapped sandwiches for the HOPE mobile that are distributed in our parking lot. A nurse and two case managers assist men, women and children experiencing homelessness and help them find the hope they need. To learn more or get involved connect with Janet.
Hats, Underwear, Gloves, Socks (H.U.G.S.)
Most of us like a hug as it makes us feel warm and loved. At Woodland Christian Church we offer a special kind of H.U.G.S. that we share with the community through the HOPE Center.

KY Art Market
Woodland Christian Church has had an Art Festival for many years at the same time as the Woodland Art Fair in Woodland Park.
The show is now under the direction and organization of Dan Neil Barnes, one of Lexington's nationally known glass artists. Dan and his team bring experience from the many national shows he has exhibited including the American Craft Council Shows, Port Clinton Art Festival in Chicago, Dogwood Festival in Atlanta, Bayou City Festival in Houston, and many others.
Our mission is to provide a venue especially for talented Kentucky artists.
To learn more or get involved, connect with .